Our finish can last for decades with proper maintenance and care.
Our Residential Guarantee covers cabinets, paneling, baseboards, doors, door frames and window frames. We promise that our finish will stay as shiny as the day it was originally applied for 5 years, with the following exceptions: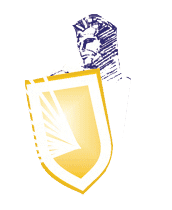 Fire or water damage
Floors (excessive usage)
Damage from smoking
Pet scratches/nicks
Oiling or Waxing off the finish
Damage from harmful or abraisive cleaners
One free touch up service within five years of purchase is available to any customer who feels their woodwork needs one. Proof of purchase must be shown to our serviceman before the touch up service can be completed.
Interior woodwork treated with the Gleam Guard system is guaranteed unconditionally to stay shiny and easy to clean:
Public areas - 6 month guarantee
Paneling, molding and trim - 1 year guarantee
Cabinets in an office - 2 year guarantee
One free touch up service within the time period specified above with proof of sales reciept to be shown to our serviceman before work is done.
We had the woodwork in our home done several years ago and now I've had my office paneling, cabinets and shelves done.

Vincent Thomas, TESCORP
When surveyed, 93% of our residential clients saw no need for any follow-up maintenance - up to 5 years later! Those who desired maintenance, needed touch-ups mostly for nicks and scratches and very rarely for peeling, chipping or dulling of the finish.
Gleam Guard is NOT a retail product and IS a trademarked business.